Analysis of credit indebtedness of public companies founded by the City of Loznica
Keywords:
public companies, financial analysis, ratio indicators, indebtedness
Abstract
In contemporary business conditions, that is, in a market economy, business success of a company has to be based on a basic economic and business principle of accomplishing the best possible business results with as little investments as possible. Considering that public utilities carry out public interest activities and employ a large number of people in Serbia, a need emerges to analyze their current status. The goal of this business analysis is to find out appropriate ways of improving public utilities business, including the improvement of the entire public utilities sector in Serbia. The subject of this paper is the analysis of indebtedness of public utilities on the territory of the city of Loznica. Special attention is paid to enterprises that have long-term liabilities in their business. The aim of this paper is a realistic presentation of the indebtedness of public utilities whose founder is the City of Loznica. The amount of indebtedness of local companies is compared in relation to the average indebtedness of public companies from the territory of the Republic of Serbia and the Mačva District. The City of Loznica has established five public companies, with three public companies performing communal activities. The paper will use the ratio analysis of financial indicators. The business operations of the utilities in the period from 2017 to 2019 will be analysed. In addition, the aim of this paper is to present alternative sources of financing for public utilities, which companies can use in case of facing financial problems. The research established that public utilities in Loznica do not have high long-term liabilities, but that this is not the case with other public utilities in Serbia.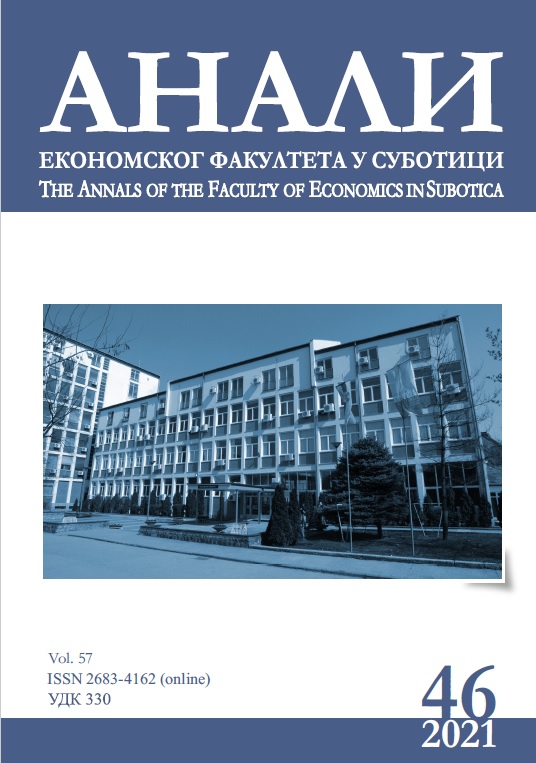 How to Cite
Jaksic, P. (2021). Analysis of credit indebtedness of public companies founded by the City of Loznica. Anali Ekonomskog Fakulteta U Subotici, 57(46), 45-58. https://doi.org/10.5937/AnEkSub2146045J
Section
Original scientific article
Copyright (c) 2021 Anali Ekonomskog fakulteta u Subotici
This work is licensed under a Creative Commons Attribution 4.0 International License.