Financial literacy and the use of financial services in Serbia
Slađana Barjaktarović Rakočević

University of Belgrade, Faculty of Organizational Sciences

Nela Rakić

University of Belgrade, Faculty of Organizational Sciences, Belgrade, Republic of Serbia

Marina Ignjatović

University of Belgrade, Faculty of Organizational Sciences, Belgrade, Republic of Serbia

Milica Stevanović

United Cloud, Belgrade, Republic of Serbia
Keywords:
financial literacy, awareness of financial products and services, financial decisions
Abstract
Financial services industry has always drawn a lot of attention, from possible investors, those who need financing, the government and general public. Globally, financial opportunities are becoming more attractive, but also more complex. The goal of this study is to analyze the use of financial services in Serbia. We argue that financial education and literacy are preconditions for the use of financial opportunities. Research has shown that people in Serbia are not well informed about how to make sound financial decisions. The reasons why people in Serbia do not use financial products requires to a greater extent and services special attention. In order to test the differences between people in terms of how well informed they are and which services they use and why, we conducted a survey. Our results show that people with salaries higher than 100,000 RSD are well informed but not motivated to invest. Individuals with middle income do not have enough trust and think that they are not well informed about different opportunities. Additionally, we found that men are better informed than women. This paper aims to provide an overview of the use of financial services in Serbia in order to improve financial decision-making processes and understand the different financial opportunities.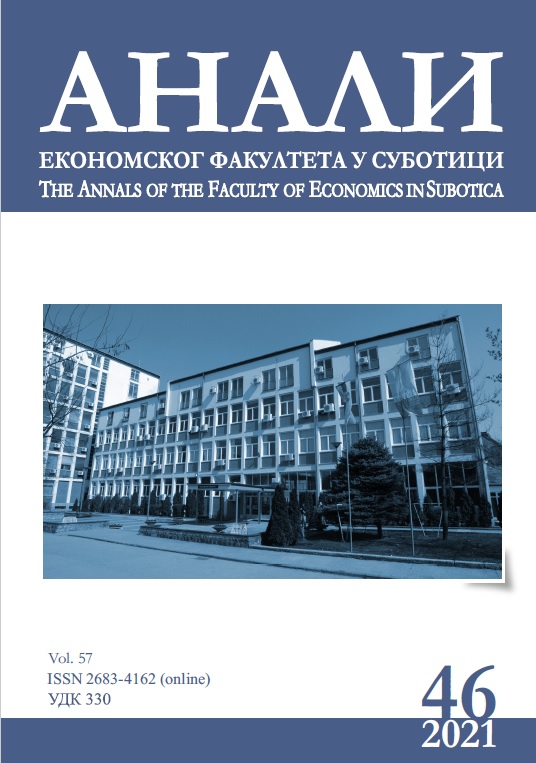 How to Cite
Barjaktarović Rakočević, S., Rakić, N., Ignjatović, M., & Stevanović, M. (2021). Financial literacy and the use of financial services in Serbia. Anali Ekonomskog Fakulteta U Subotici, 57(46), 105-114. https://doi.org/10.5937/AnEkSub2146105B
Section
Original scientific article
Copyright (c) 2021 Anali Ekonomskog fakulteta u Subotici
This work is licensed under a Creative Commons Attribution 4.0 International License.